THE SET AND PROPS (more to come)


(You can see many other ideas for sets and props by clicking on "Pageant Photos" 1 or 2 in the left navigation)
---
Here are some photgraphs to help you design the stable. The wood was painted ahead of time and electric drilled together the day of the pageant. There are two stables depicted from two different years.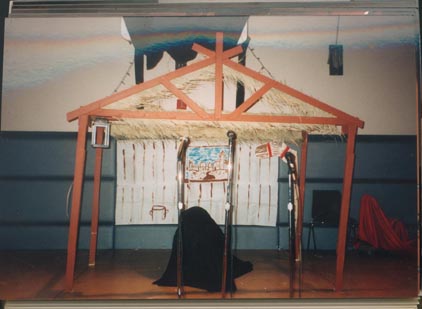 The bottom half-door to the inn hangs from wires from the stable crossbeam. It can easily be connected when the structure turns from being Mary and Joseph's house into the inn, then taken down so the audience can see the manger scenes.
Two dimensional drawings for the stable animals.

The scroll for Caesar Augustus.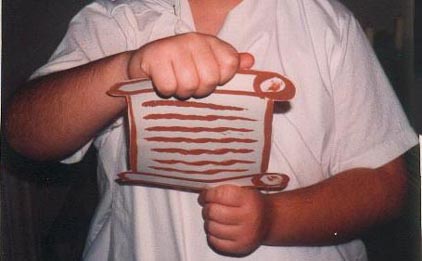 The Star of Bethlehem on a tall pole. We had a tiny flashlight built in that pointed at the shiny-beaded star to make it brighter. (Kathy and Roy's production team - see below - came up with the idea of using a star-shaped helium balloon, attaching it to the 1st King's gift, so it followed the 3 kings across the stage.)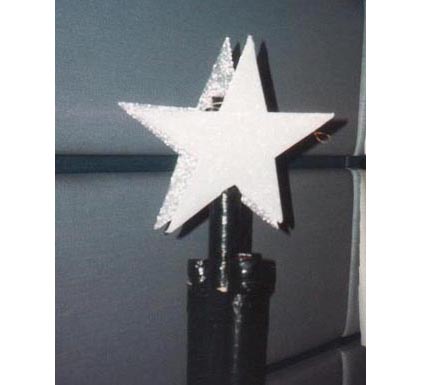 We used the vollyball stands in the chuch gym to make palms trees. The tree shaft is just cardboard with black hatchings painted on and the palm fronts on top are cut from a 22x28-inch foamboard from a place like Staples.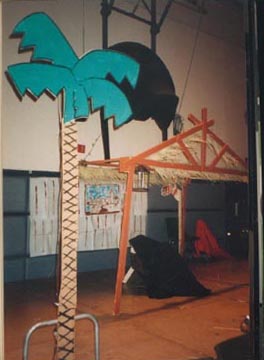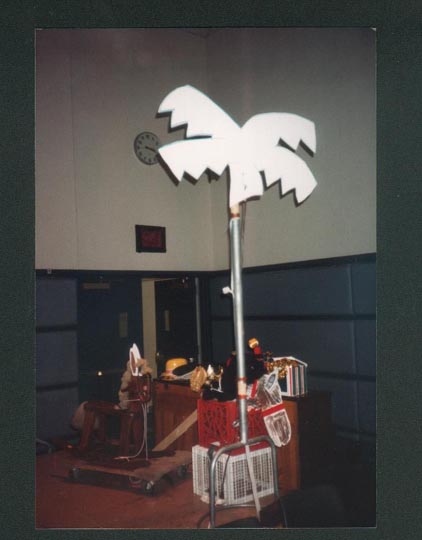 You can get "hay" that's left over from Thanksgiving at farm shops. Can't find hay? Try long strips cut from carboard boxes.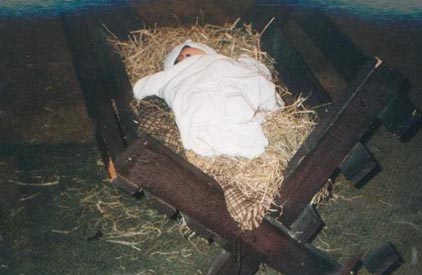 Some prop-making suggestions from Kathy and Roy from Australia: "We also used the nativity as the theme of our last term's youth group and produced all of the props with the kids. The animals were blown-up, coloring in book pictures that I traced onto MDF board. My husband then cut out the shapes and the kids painted them. It was great as we were able to provide activities for varying ages with the little ones gluing the cotton wool balls onto the sheep. Each of the shepherds also carried a small sheep. I glued their words onto the back to make it easier for them."